Aleksandar Vučić: war criminal through the years
Aleksandar Vučić is Serbia's most powerful politician. Since 2014, he presides over an authoritarian and autocratic regime which savagely beats protesters and suppresses dissent, while pursuing a pro-Russian foreign policy with the main goal of wiping the Republic of Kosovo off the map.
Despite this, and despite Vučić's long history as a war criminal, the international community continues to treat him as a legitimate political figure and provide him with concessions on Serbia's farcical path to European Union.
Since Kosovo's shambolic journalism is too busy throwing manufactured dirt on the present government and unwilling and unable to throw light on Vučić's past, it is important to provide a detailed timeline of his life as a war criminal through the years.
Early 90s Befriends and aligns himself politically with Serb politician Radovan Karadžić and Serb Colonel-General Ratko Mladić in Pale (Bosnia and Herzegovina), later convicted of genocide, crimes against humanity and war crimes by the International Criminal Tribunal for the former Yugoslavia (ICTY) for their role in the Bosnian Genocide.
1993 Joins the Serbian Radical Party (SRS), a far-right, ultranationalist party whose openly-stated ideology is the creation of Greater Serbia through the ethnic cleansing of non-Serbs.
1995 Promises "If the Serbian Radicals win […], you know that you will live in Greater Serbia, the only Serbian state, and there will be no letting go of."
1995 Volunteers (with other SRS members) to visit the Serb army that was besieging Sarajevo, where he is filmed holding a weapon in the presence of his mentor and party boss, war criminal Vojislav Šešelj. In an interview in 1997 with the newly-issued Velika Srbija (Great Serbia) magazine, he says in his own words, "[…] I found myself in a dilemma that was bothering many, especially the younger world, which was resolved by my forty-day stay as a volunteer in Sarajevo. After returning from the battlefield, I went to a forum of the Serbian Radical Party, because at that time I liked what Dr. Vojislav Šešelj advocated and said the most."
1995 Threatens the killing of 100 Bosnian Muslims for one dead Serb, while Serb forces were slaughtering 8,372 Bosnian Muslims in Srebrenica. The speech foreshadowed the massacres of ethnic Albanians in Meja, Izbicë, Reçak and other parts of Kosovo by Serb forces later in 1998-1999.
1997 Becomes part of an angry mob of Serbs who expel the Croatian family Barbalić from its home in Zemun, Belgrade, seizing their apartment and belongings.
1998 Appointed Minister of Information by Serbian President and war criminal Slobodan Milosević, playing a crucial role in manipulating Serbian public opinion by inciting hatred against Croats, Bosnians and Albanians, justifying Serb atrocities and suppressing all dissent with heavy fines and political repression.
2006 Marches in front of the US embassy in Belgrade in a protest with fellow party boss Tomislav Nikolić, in support of Šešelj during his trial in Hague.
2007 Defends and praises Ratko Mladić again publicly in the Serbian parliament.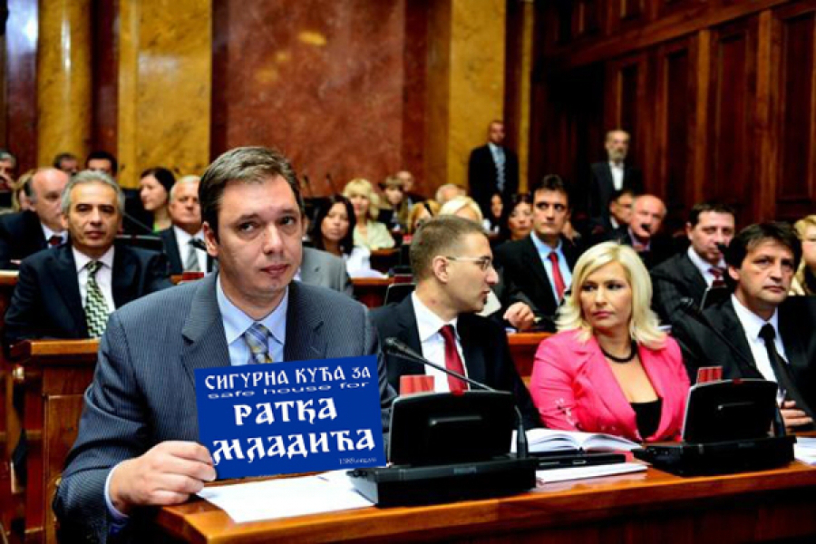 2008 Riots with other Serb chauvinists against the handing over of Radovan Karadžić to the Hague Tribunal.
2015 Promises to stop Albania and Kosovo from "uniting" in one state, all while supporting Great Serbia his entire life.
2017 Stages a stunt by sending a train covered in nationalist slogans towards Kosovo and then accuses Albanians of planting explosives on the railway.
2018 Calls Slobodan Milosevic "a great Serbian leader who undoubtedly had the best intentions," in a speech in north of Mitrovica, Kosovo.  Later in 2022, he said "I cannot blame him for [the Kosovo] conflict in any way."
2021 Orders military mobilization (including fighter jets, helicopters and tanks) to the border with Kosovo and organizes illegal parallel structures within Kosovo to surround Kosovo Police in the north of the country.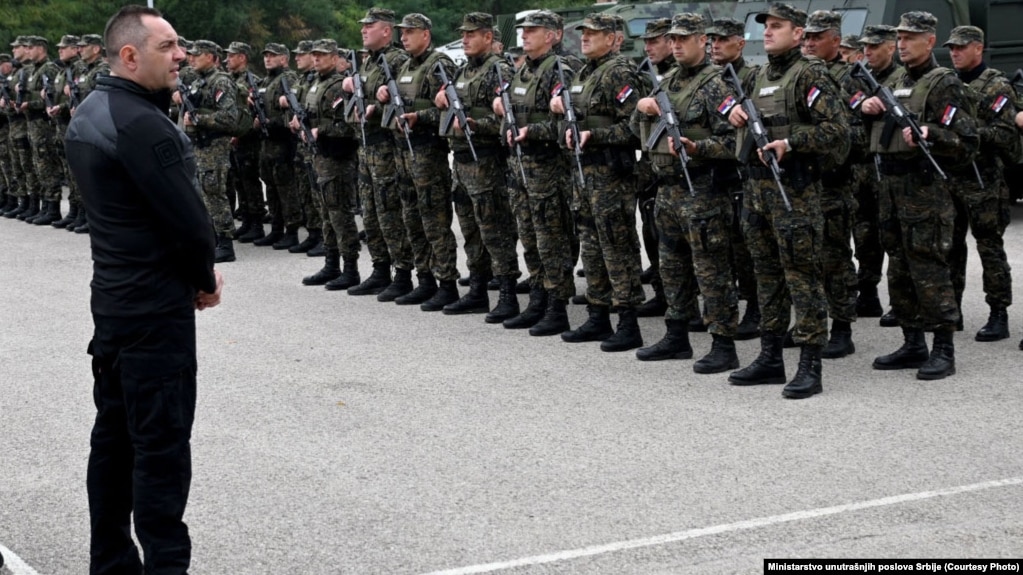 2022 Threatens Kosovo and its citizens with "deadly consequences" over the decision of Kosovo's government to impose reciprocal measures on license plates. Days after the public threat, Kosovo police are attacked by Serbs in the north of Kosovo with grenades and AK-47s.
2022 Mobilizes illegal Serb power structures within Kosovo to shoot at Kosovo Police, beat up Albanians, and set up roadblocks, thereby stranding thousands of terrified diaspora travellers on their way home.